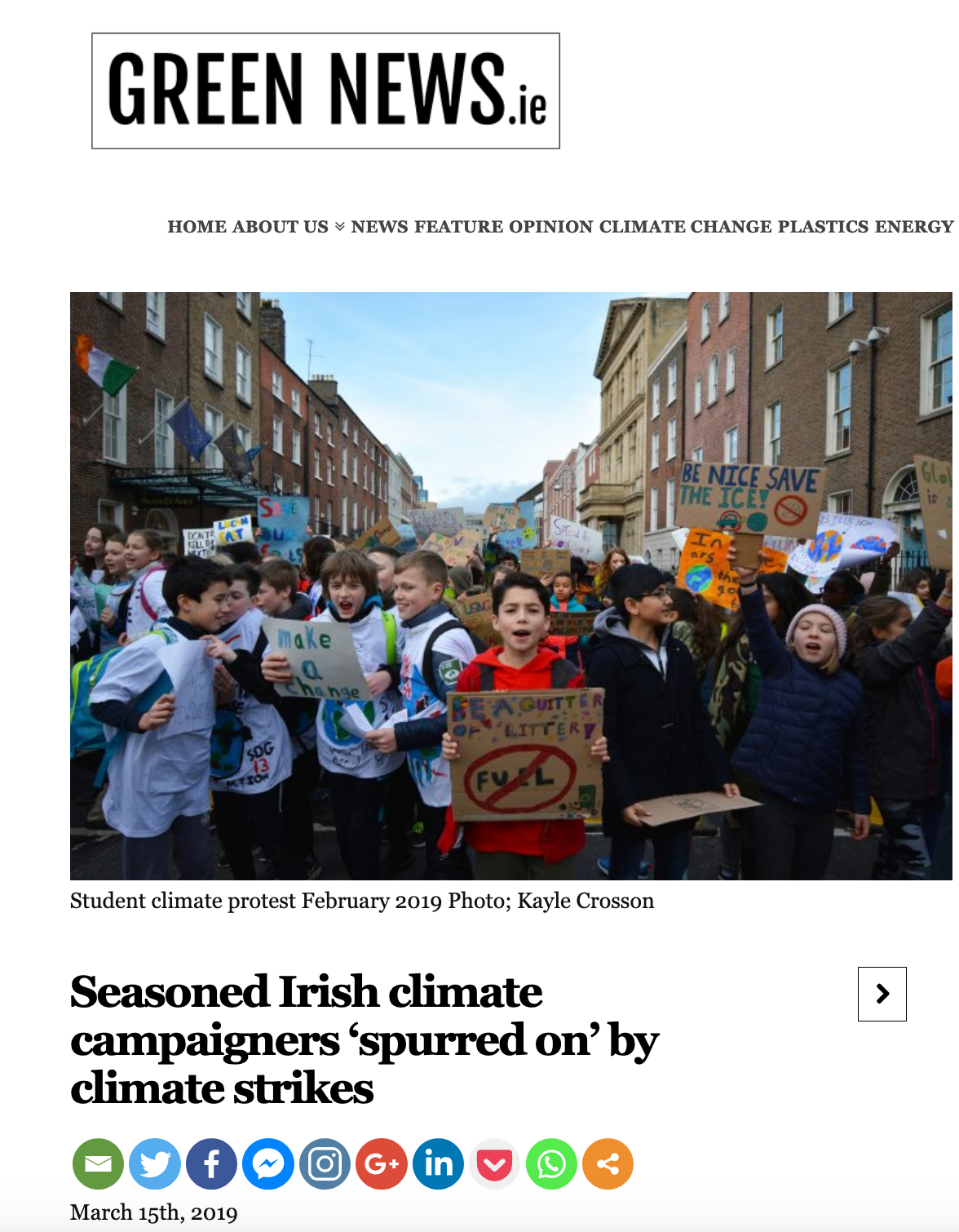 This article first appeared on The Green News, 15 March 2019, with the title "Seasoned Irish climate campaigners 'spurred on' by climate strikes"
Today, over 1,750 climate strikes will take place in some 110-odd countries – Ireland included – inspired by actions of one 16-year-old Swedish girl, Greta Thunberg.
This is the same Greta Thunberg who was recently vetoed by European political parties, EPP and ALDE, from giving a speech at the European Parliament. Fine Gael is a member of the EPP, and Fianna Fail a member of ALDE.
Given Fine Gael's Euro-party position, it is curious that the Taoiseach is "inspired and enthused" about this week's climate strike. Is he inspired and enthused enough to show real political commitment to dealing with climate change?
Read More »

Ireland, Climate Change and the Power of Small States