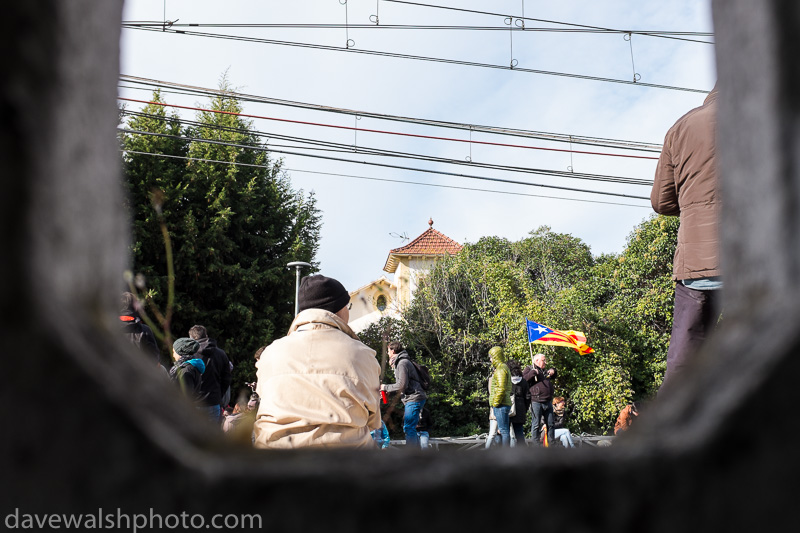 Note: This article first appeared on The Irish Times website on November 8, 2017. This version has links added, and some updates too. 
Having escaped police violence during Catalonia's independence referendum on October 1st, trouble arrived this week in the town of Sant Cugat, where I live, just north of Barcelona.
On Monday night, an angry group of 300 people, waving Spanish flags, used knives to rip down a large banner that hung from the town hall. The banner read "Llibertat Presos Politics" – "Freedom for Political Prisoners" – in support of the Catalan government ministers and activists currently jailed in Madrid, following the recent declaration of the Catalan Republic.