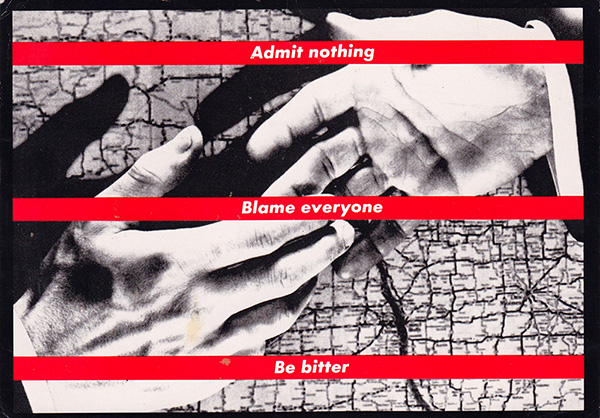 I cycled through the city, dodging broken cobblestones and feckless drivers. Somewhere in the back of my mind, a shapeless process was churning on human rights and the shameful geopolitical tug-of-war that is driving the deplorable treatment of the refugees trying to reach Europe.
I paused at a crossroads. An image of a postcard flashed into my head. A postcard I received from my friend Donal, years and years ago. A black and white image showing two hands barely meeting across a map, with three commandments in red strips overlaid:
Admit nothing
Blame everyone
Be bitter
That card, I thought.