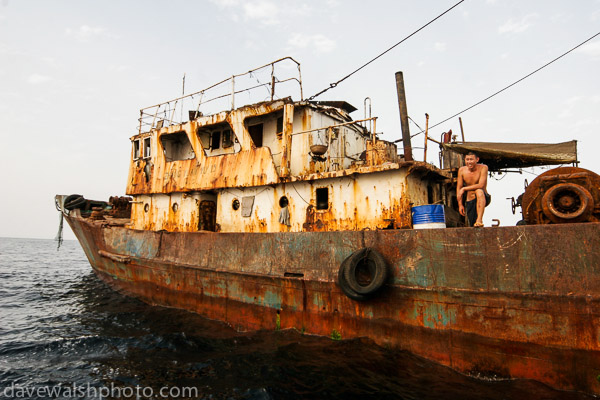 This article was first posted on the "Defending our Oceans" blog by Greenpeace on April 6th, 2006. That site has been retired, but here's the original on the Internet Archive.

Last week, we told the story of the Chinese zombie ships of West Africa – this week we went back, and interviewed the men on board.
The Chinese fisherman clears his throat and gives a nervous glance to his right. "When I'm fishing I will be busy – it will be easy to forget".
We're standing on the deck of one the shattered 'zombie ships', theLian Run 16, anchored 120km from the coast of Guinea. 38-year-old Jia, a lean, hardy man with sad eyes and a ready smile, is telling us how, five days ago, he said goodbye to his wife and 11-year old son, Xinyi. The next time he sees them, his son will be 13. It's easier to forget, it seems, than torture oneself.