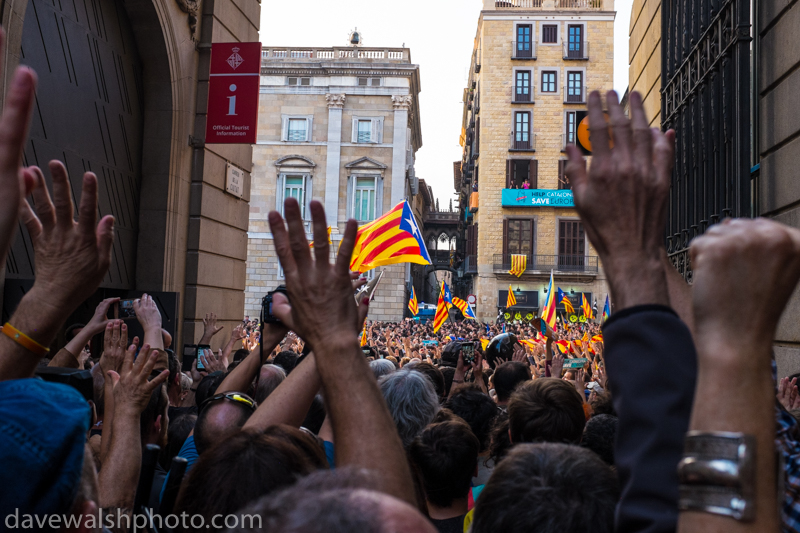 Opinion: I want no part in a regime that hospitalises peaceful people who just want to vote
We spent from 5.30am on Sunday morning at the local library, or biblioteca, less than 100m from my home in Sant Cugat del Vallès, a town of 87,000 just over the hill from Barcelona. My partner and her father are from the French part of Catalonia, or Catalunya Nord, as it's known. None of us could vote in the independence referendum, but after the authoritarian behaviour of the Spanish authorities in recent weeks, we wanted to help protect the voting centres.
As the sky slowly brightened outside, people chatted, read books, tried to sleep. Others had tea or coffee, or ate from the massive buffet of snacks that had appeared on a table. The Mossos d'Esquadra, the Catalan police, had visited the voting centres to check what was going on, then left. Everyone was prepared to block any seizure of voting materials, but I don't think anyone was expecting the violence that the day would bring.
By 9am, the ballot box had appeared and the voting centre had been set up. We were all outside by now, protecting the door, looking in the window and applauding as the first vote was cast.
Read More »Irishman in Barcelona: 'We'd be happy to live in a Republic of Catalonia'